Here's a simple appetizer to impress your guests - they will most likely be asking for the recipe:
Marinated Cheese
1/4 c white wine vinegar
1 1/2 Tablespoons chopped fresh parsley
1 1/2 Tablespoons minced chives
1 teaspoon fresh basil, cut into ribbons
dash teaspoon salt
dash teaspoon pepper
1 minced garlic clove
1 oz pimentos, drained and diced
~~~~~~~~~
10 ounces pre cut Sharp Cheddar Cheese
10 oz Mozzarella Cheese
Mix the first 9 ingredients to prepare the marinade, mix well. Cut the mozzarella cheese into thin slices. Alternate the cheese slices in a long row and drizzle with marinade. Refrigerate for 8 hrs.
Makes two dishes this size:
Serve with crackers or baguettes:
Perfect for the holidays!
This tray is a must for entertaining: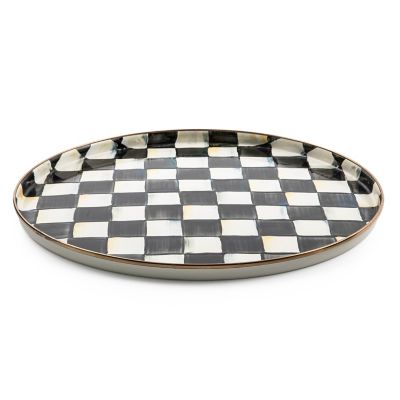 Visit our Tablescape Hop in 3 days!
My Links: